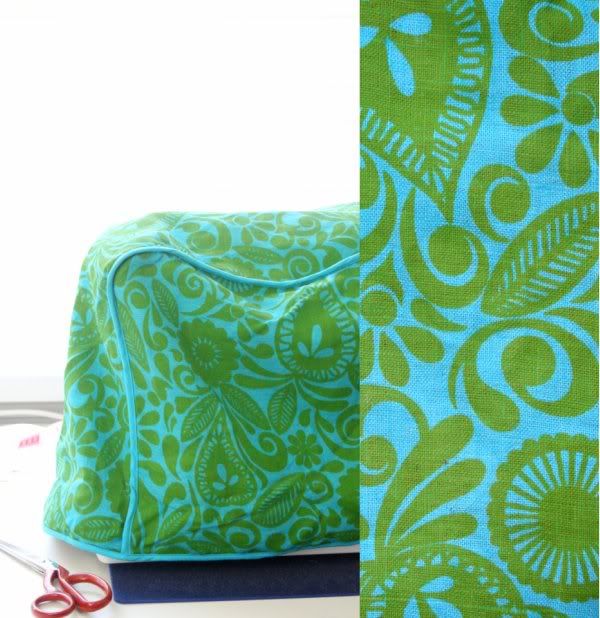 Oh my, where did February get to? I've missed you little blog, but sadly I've had nothing noteworthy to report until now.
All sewing related activity of late has been
shop
related, and I've been spending every spare minute and all my energies on making
My Poppet
as awesome as it can be. Don't hate me.
So here is my small offering to placate you...the most amazing sewing machine cover ever, found at a thrift/charity store for only $2. The colours are invigorating and it's in mint condition, I am a happy girl.