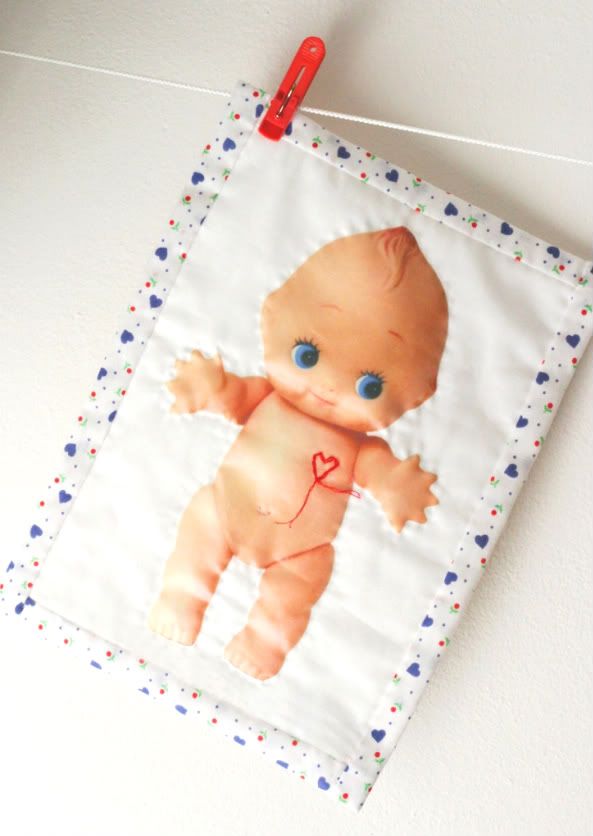 This weekend I made this mini quilt (
read some more here
). I had another go at using iron on transfer paper after I'd almost sworn off it after this
alphabet debacle
.
This time the results were much better. This is what I did differently:
1. Cut very closely around the image with scissors and a blade for the fiddly bits.
2. Ditched the ironing board and used a wool blanket on a hard surface to iron on.
3. Didn't move the iron over the surface, just pressed it down for about 30-50sec.
4. Waited till the paper was almost cold before carefully peeling, not cold, almost cold.
5. Let the transfer cool down totally before handling it. (It sticks to itself if it's still warm)
So I hope that some of these tips help you in your next project. Now that I have more confidence with this product you my see it pop up in some other projects.