My sister is due to have a baby girl in the next few weeks so I will officially be an aunt. Yay!
She is pretty crafty too, and has made some of her cot sheets, baby wraps and liner for the Moses basket whilst in nesting mode. Last week she stopped by to keep me company and we decided to make a play mat for the baby.
Here is the result, the design was pretty ad hoc, just sort of cutting and pasting (with a sewing machine).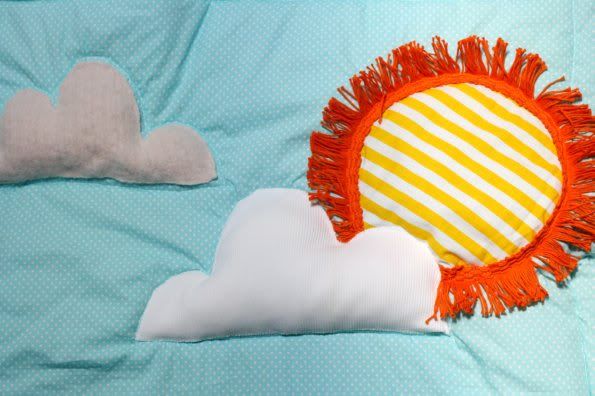 I quite like the clouds, they are extra fluffy as I cut a little slit in the back of fabric (quilt top), filled it with stuffing and hand sewed it up, before quilting the whole lot as normal.
The apple is made of felt with a satin leaf for extra textures, and the tree trunk is corduroy.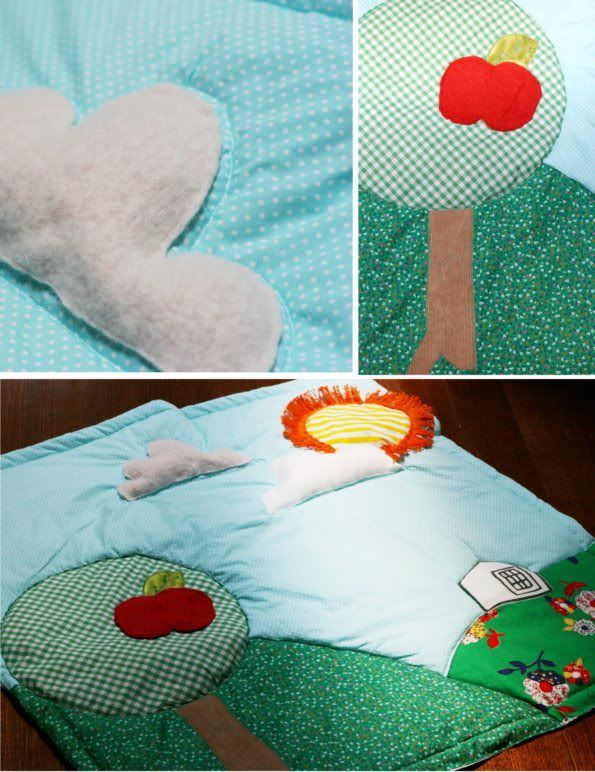 Not totally perfect as the composition could use some tweaking and my sewing machine was playing up (and is off to be serviced), but I don't think the baby will care.
Best of all, my sister unleashed her nesting hormones on my sewing room and folded up all of my fabric covered floor mess. Win-Win!