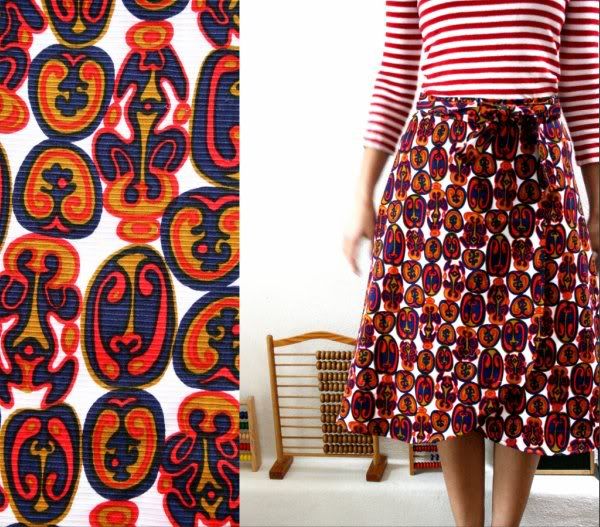 Big Deal you ask? Yes, quite the big deal for me. You see I never get to make anything for myself. Never. In fact this is the first skirt, for me, I've ever made.
Normally I'm put off by the whole zip, interfaced waistband, buttonhole, yada yada, but this little pattern was super easy.
It's a wrap around A-line style which is flattering for broad hips and can expand at the drop of a hat after a big Christmas lunch or indulgent weekend. I think I'll make a couple more for summer (that will eventually arrive one day) in some really fun vintage retro fabrics.
The next one will have bias binding around the hem so you can see the curves on the front panels.
I was so lucky that this pattern was in my exact measurements, but the beauty of this style is that it's got a little give in it either way. bring on the Christmas pudding I say!