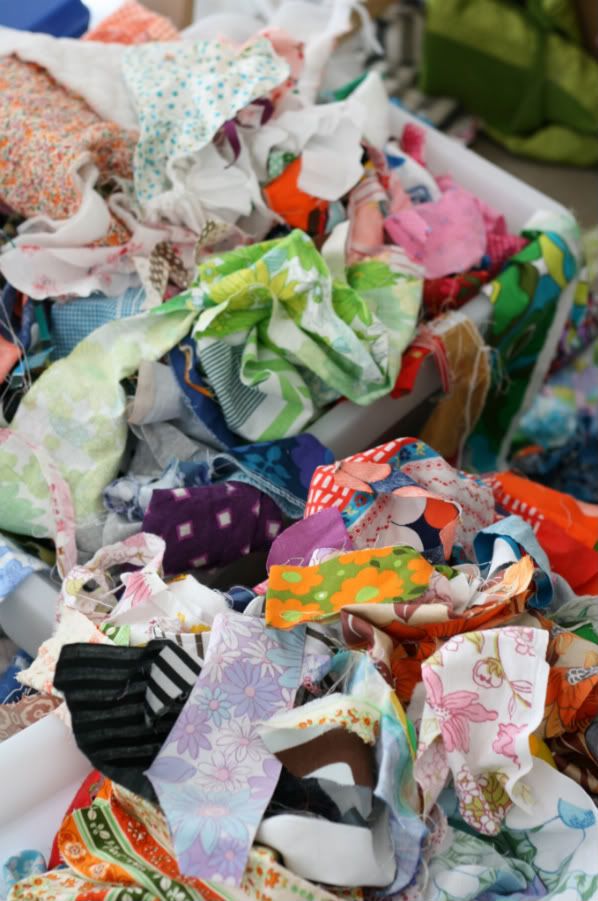 I'm seriously being inundated by stuff. This morning i decided to clear out at least one tub of fabric scraps, because it seem that the mess surrounding me is making my brain all foggy.
I'm sort of feeling anxious that things are getting a little bit out of control, and as I keep moving more stuff into the house, the feeling is getting a little bit worse.
Nothing as serious as panic attacks or anything, but just sort of muddled where i cant concentrate or feel creative. I get lots of ideas, but as soon as i step into my sewing room and see the piles of stuff, pooff! Mojo gone...
My friend
Estelle
would probably say it's because I don't eat enough, maybe that too...
So anyway, here is my feeble attempt to clear some space, 7 bags of vintage fabric scraps. I won't be making another quilt in a hurry, but maybe you can make one.
You can get them on my
Made of Cloth shop
or from my
Etsy shop