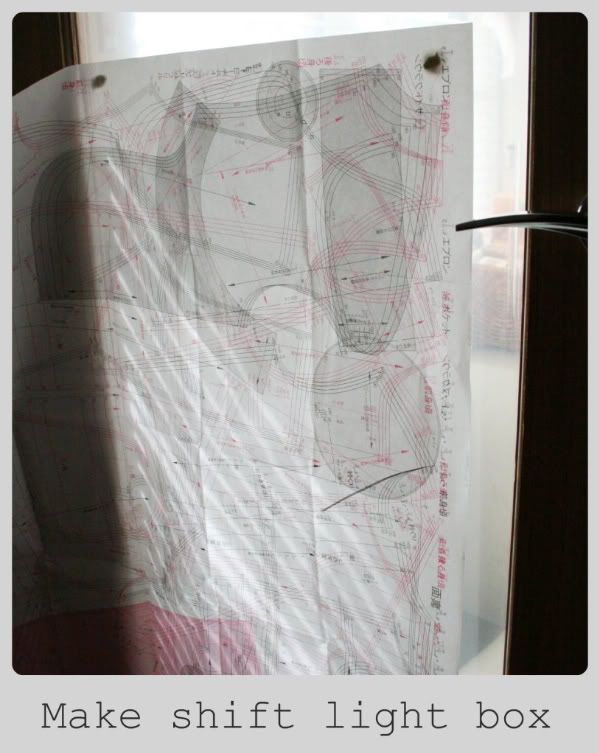 Just thought I'd quickly share a little trick that I sometimes use to trace patterns, it may come in handy.
Most of my sewing projects at the moment tend to come from either Japanese craft books or Burda Magazines that use these large printed pattern sheets with multiple patterns. You need to trace the pattern you want to use onto another piece of paper.
I find using see through tracing-paper difficult to work with because it's quite flimsy, so mostly I use cheap stiff interfacing.
Yesterday I only had a few small pattern pieces to trace and no interfacing left. I improvised by sticking the master pattern to a window with blue-tac, the light shining through helps you see the lines through regular photocopy paper.
I had some A3 printer paper lying around. Just hold it up to the window and mark your lines.