It's been a while since I've had the chance to really even step into my sewing room...Emma has kept me super busy of late and I'm really pooped by the end of the day. Our latest drama was head lice, yuk! Anyway you don't want to hear about that, so I thought you might like to see one of my recent acquisitions from my trip to Hong Kong.
So much cool Japanese stuff available over there, especially books and magazines, Mr Man only allowed me a few.
I liked the idea behind this book called 'Petite Remake Clothes for Girls' (ISBN 978-4-7661-2113-1), lots of simple ways to turn plain garments in to something a little bit special.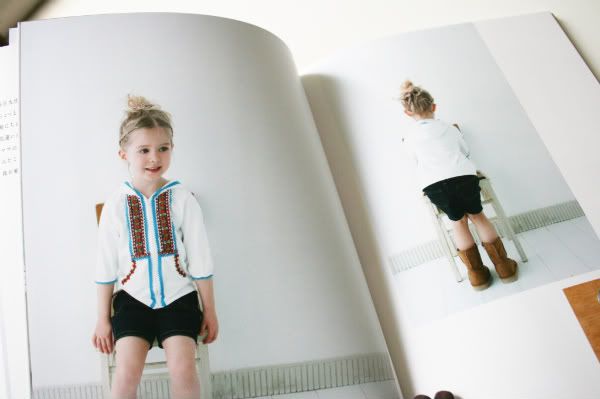 One day when I'm over the lice debacle I may give some of these cute outfits a go...